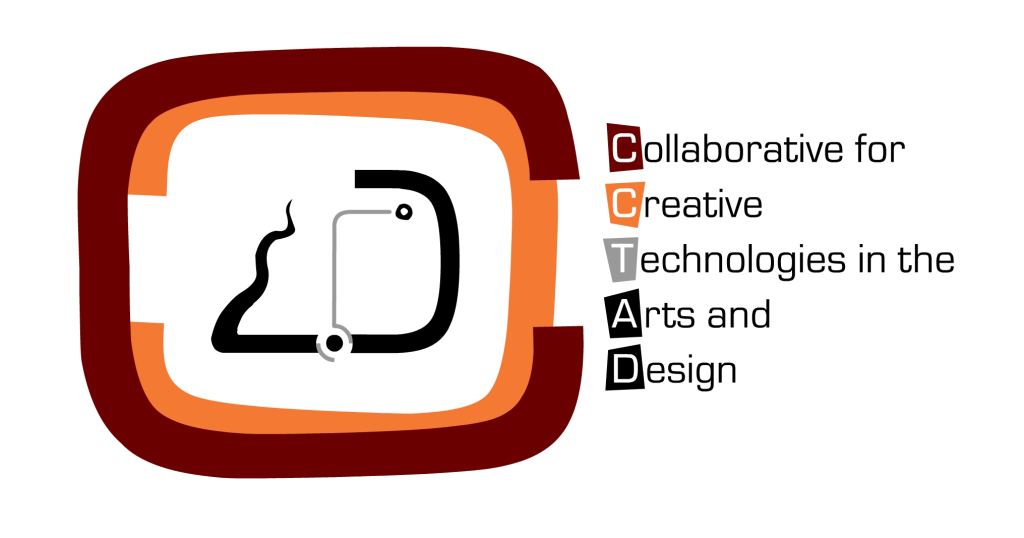 When I joined Virginia Tech in January 2006, I was hired as part of the Collaborative for Creative Technologies in the Arts and Design (CCTAD) cluster hire involving communications, computer science, music, and visual arts. The initiative's primary goal was exploring creativity that exists in between disciplines, something the Alliance for the Arts in Research Universities (a2ru, founded in 2012) refers to as the "third space." CCTAD's mission stated:
The Collaborative for Creative Technologies in the Arts and Design (CCTAD) brings together faculty and students in the arts, design, sciences and engineering for interdisciplinary research and practice in digital arts. Critically aware cultural practitioners, theoreticians, and researchers work across traditional disciplinary boundaries.
Given the music program had no complementing curricula and/or infrastructure to interface with this new Provost-led initiative, I was tasked with their ideation and implementation. As a result, in 2007 I founded the Digital Interactive Sound & Intermedia Studio (DISIS), a new space with (at the time) cutting-edge technology solutions for learning and research with a discipline-agnostic curriculum focusing on ubiquitous interactivity. With it, I introduced a new set of courses focusing on transdisciplinary learning and discipline-agnostic creativity, utilizing a collection of low-latency real-time digital signal processing and rapid prototyping tools, such as MaxMSP, Pure Data, RTCmix, Supercollider, Unity3D, Blender, etc.
In 2008, I was appointed Assistant Co-Director for the CCTAD initiative, a position I held until 2012 when CCTAD was absorbed in the new Institute for Creativity, Arts, and Technology (ICAT). CCTAD in many ways served as a pilot and a foundation for the much larger ICAT initiative and the new $100M Moss Arts Center that opened in 2013.