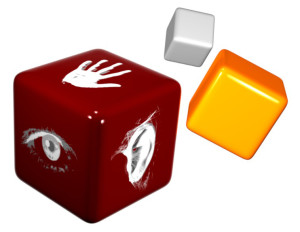 Digital Interactive Sound & Intermedia Studio (DISIS) (a.k.a. DISIS Interactive Sound & Intermedia Studio with a convenient infinite recursion in its name) is the first large scale initiative I led after joining Virginia Tech (VT) as part of the CCTAD initiative in 2006. Founded in 2007, the studio provided VT's first-of-a-kind collection of cutting-edge transdisciplinary technologies supported by a discipline-agnostic curriculum. Since 2007, DISIS has engaged students from across the campus and over the years having classes where each participating student comes from a different major and/or area of study has become more of a norm than an exception. What continues to be particularly exciting is the fact that all students that engage in DISIS curricula do so because they want to, not because they have to. This has resulted in a uniquely energetic learning environment.
DISIS has been the home of a number of large scale applied research projects, including NSF sponsored research. I refer to these as applied research projects because I firmly believe in real-world applicable results that go beyond theoretical. For me broader impact is more than a paragraph in a proposal–it is the ultimate tangible goal aimed to improve the overall quality of life.

Until the end of 2014, DISIS resided in the old rented space. While the infrastructure offered (at the time) some of the cutting-edge solutions, such as:
the consciously OS-agnostic design supporting Apple, Linux, and Microsoft systems;
1.5 miles of audio cable embedded into the four walls of a ~300 sq. ft. room that allowed each of the dozen multi-OS stations (Linux, OSX, Windows) to interface with the state of the art 8.2 Genelec audio system;
robust video infrastructure, allowing most machines' desktops to be projected onto the main screen with a flip of a button, and
a collection of near silent custom-built systems;
the place also had certain limitations, most notably capacity, access, and audio insulation issues. In 2013, based on concerning degradation of the building infrastructure, with the critical help of ICAT we built a network of on-campus Stakeholders for a migration of DISIS and other former CCTAD spaces into the Newman Library. I facilitated involvement of the world-class ARUP Acoustics Inc. and oversaw the building of the new space, anticipating problems to ensure the new space offers optimal learning and research environment. The $600,000 project was completed in January 2015 with DISIS effectively quadrupling its size, including supporting storage space, in part also to accomodate Linux Laptop Orchestra (L2Ork) needs. The new DISIS retains many of the relevant features of its initial iteration, such as the OS-agnostic design, while improving on other options using latest technologies, such as the Dante audio protocol over ethernet that vastly simplifies cabling within the newfound space, and a soundproof window that hosts the projector in an adjacent space, thus further limiting potential noise levels within the studio.
In 2012, CCTAD was absorbed into the new Institute for Creativity, Arts, and Technology (ICAT) and with it, DISIS became a studio that exists in between the School of Performing Arts (SOPA) and ICAT. In response to area's growth, in 2013 DISIS was reinforced with two new faculty lines, including one strategic hire.