CLICK ON THE VIDEO TO TOGGLE AUDIO ON/OFF
Ever since my childhood, I have had an unwavering passion for cars and racing. I spent countless hours playing car simulators and thoroughly enjoyed driving. And then, life got busy. I became an adult, a family man with a professional career. Years have passed until 2018 when I became a proud owner of a brand new 2018 Kia Stinger GT2. Shortly thereafter, I took my older son to the Virginia International Raceway for a fantastic defensive driving course. Suddenly, my passion for racing kicked in the high gear (or was it simply a midlife crisis?). I began exploring high performance driving events (HPDEs), slowly honing my performance driving skills, while in parallel learning how to mod and improve what is already an amazing car. 18 months later, in a post-hurricane weather I won my first time sprint at the VIR's Patriot course in my category and finished overall second among all participating cars.
CLICK ON THE VIDEO TO TOGGLE AUDIO ON/OFF
Fast-forward to 2021, and my car is equipped with a JB4 piggyback, a computer that is mediates between the machine and the car's computer and allows me to tune and squeeze extra performance from an already formidable car, custom ram intakes, cold air intakes, and the intercooler, custom brake pads, wheels, and tires, custom modifications that allow for more powerful launches, software configurable suspension and the ability to display additional telemetry on the car's display using a rooted Android phone. Most recently, I added a water methanol injection kit. All these modifications have converted a 365HP Gran Turismo into a formidable ~520+BHP track car, while still retaining its ability to serve as a family-friendly hatchback.
I still clearly remember the day when I was at the Virginia International Raceway for the first time with my son for his defensive driving course. I was watching cars going fast, really fast, on the VIR Full Course. I began dreaming of being out there one day, with a wide-open throttle. Just me, my car, and the track. Earlier this spring, on May 14th 2021, this amazing dream became a reality. And now, I cannot wait until the next event.
CLICK ON THE VIDEO TO TOGGLE AUDIO ON/OFF
In the meantime, I've kept busy continuing to tweak my car. In addition to spending a lot of time ensuring that all the modifications blend seamlessly with the factory design, I began exploring aesthetic upgrades. This has ultimately led me down a path where I have discovered a unique opportunity to push my design, engineering, and entrepreneurship skills to another level. In partnership with a colleague from whom I obtained 3D printed ram intakes, I ended-up developing first-of-a-kind LED-lit ram intake controller that visually reacts to the car's turbo boost levels. I conveniently named it LEDfoot and made it into a commercial product. Click on the image below or the link found at the bottom of this page to learn more.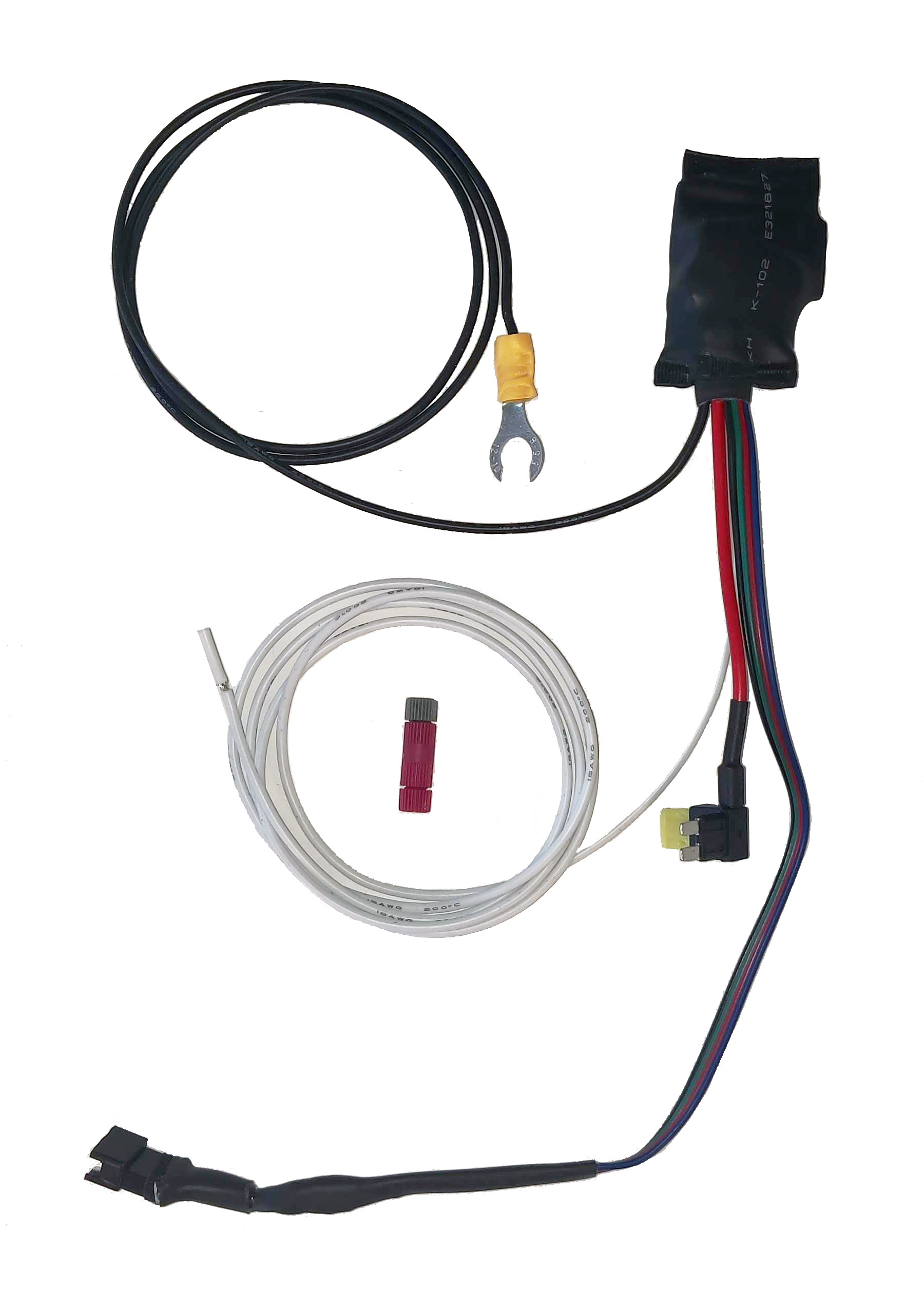 LEDfoot Product Page: