Heart disease is the leading cause of death for both men and women, accounting for 1 in 3 deaths. New treatments for heart disease have plateaued over the last two decades, and new pharmaceutical therapies to improve cardiac function are needed. A major limitation to discovering new therapies that can improve heart cell function is the lengthy time for drug discovery, screening, and development.
Pulling at the Heartstrings is a project funded by Virginia Tech ICAT and the College of Agriculture and Life Sciences. It combines interdisciplinary expertise in cardiac cell energetics and pharmaceutical development, cellular mechanics, computer vision, and sonification to represent cellular movement data in innovative new ways and thereby efficiently communicate cell behavior as it is subjected to different conditions (e.g. drug treatments). The observed cells reside on an innovative matrix of nano fibers that, unlike Petra dish, mimic natural cell environment found in human body. Akin to the stethoscope that allows for observation of heart and lung health by amplifying the sounds generated by the two organs, the ensuing Cellular Stethoscope is designed to provide aural feedback on the cellular level, as observed through the microscope using the aforesaid nano fiber matrix. By leveraging user studies the team is currently in the process of testing the systems potential in advancing drug testing methodologies.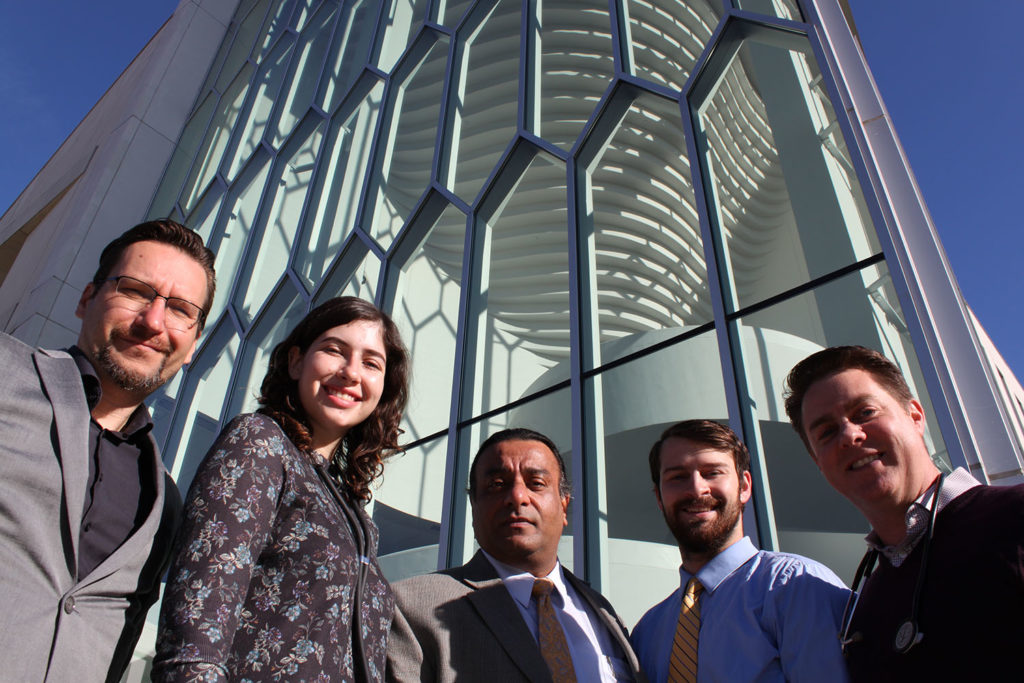 My primary role on this project is the design and testing of an efficient and scalable computer vision system that can analyze videos of cell behavior on the nano fiber network, and the sonification of the data generated by the computer vision analysis. One of the key goals is to generate aural feedback in a way that offers significantly faster comprehension than what it would take for a human to analyze the original video content. The other is to do so without missing details, particularly in scenes that have a large number of cells.
In addition to leveraging the resulting data to pursue the follow-on external funding and research publications, the team also looks forward to presenting the findings to the K-12 audience at the 2019 Virginia Tech Science Festival.
Research Team:
David Brown (PI, VT)
Ivica Ico Bukvic (Co-PI)
Amrinder Nain (VT)
Research Publications:
Scientific abstracts and publications are currently in preparation for International Conference for Auditory Displays, the American Heart Association, the American Physiological Society, the American Society for Cell Biology, the Virginia Drug Discovery Consortium, and the Biomedical Engineering Society.